Beyond the Polar Circle
on Le Boreal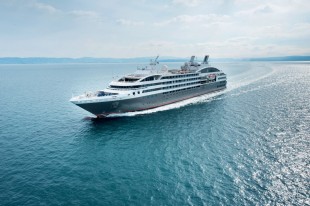 Beyond the Polar Circle
Cross the mythical Antarctic Circle during an exceptional 17-day cruise proposed by PONANT. An expedition to the far reaches of the Southern Hemisphere, aboard Le Boréal.
After embarking in Ushuaia, the city at the end of the world, you will
...

Awaken Your Sense of Wonder – with PONANT Cultural Cruises & Expeditions
The world's only French-flagged cruise line and top cruise line worldwide in polar expeditions, PONANT Cultural Cruises & Expeditions currently has five distinctive and intimate vessels, embodying the essence of a private luxury yacht: the three-masted LE PONANT, an elegant sailing yacht accommodating 64 guests and four identically designed 'sister ships' with no more than 264-guests LE BORÉAL, L
...
Superior Stateroom Cat.SP3