For Expert Advice and Planning, Contact us -
404-874-5792
Welcome to Trips With George
Your Personal Travel Experts Are Here to Assist You!
At Trips With George, we provide our customers with over 10 years of travel industry experience and expertise. Whether you're planning an elaborate 75-person vacation or taking advantage of one of our hot web deals for a weekend getaway, our experienced staff at Trips With George will ensure you have the absolute best trip you can!

At Trips With George, we offer a wide array of discount travel and travel savings, in addition to our expertise as a licensed and bonded Atlanta, Georgia-based travel agency. For your convenience, we also have agents in Dawsonville, Georgia and Jacksonville, Florida. And as a BBB Accredited Business, we are also name you can trust!


Meet George
George Estelle is the Founder and President of Trips With George. George founded TWG in 1995 with the mission of providing customers personal travel expertise along with travel savings. George and his staff believe in being your personal travel experts, taking the worry out of traveling. Today, TWG has served over 10,000 satisfied customers, as a top southeastern travel agency. With the motto, "Your greatest compliment to us is your referral," Trips With George always comes highly recommended. Just check out our testimonials page.

Here you see George in Cabo San Lucas.
What is a Travel Agent and why would you consider letting me work for you..
Expert Guidance – I am a trained expert and know how to sort through the volume of travel information available. I spend my time working for you to research the best possible vacation options. I have more knowledge available at my fingers that you can gain from an online search
Internet Interpreter – I understand all of the complex internet jargon and travel codes and I know how to make sense of it all for you.
Time Savings – I have an enormous amount of travel information at my fingertips which can save you countless hours of searching online
Convenient – I am a one-stop shop. I can assist with all parts of your vacation from air; hotel; custom lodging; transportation; activities; tours; insurance and more.
Value – I have access to exclusive deals with reputable accountable wholesalers and will always find the best value to fit your needs.
Unbiased Opinions – I work for you; not a specific hotel or travel supplier or cruise line. Let me work for you, filter options and tell you the information that you can't find online about certain hotels; destinations or cruise ships.
Price – These is no add on cost for you. I don't charge service fees. I am paid by the hotel or the cruise line and the price is never adjusted so that you have to pay more. I do hope that when working for you if there is a lower price online you share this with me so I can compare this information and make sure everything is included. I can usually meet or beat an online price and this way, we both win.

PAYMENT PLANS AVAILABLE
Price Airfare Here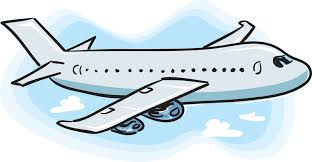 Price Car Rentals Here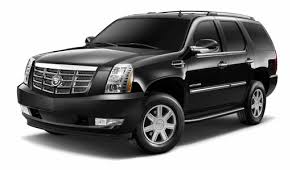 Search Our Current Trips

Guaranteed Savings at Trips With George
At Trips With George, we work with the largest travel conglomerates to guarantee our customers receive the best prices on the market. We are also always on the look out for specials and promotions to benefit you. With our expertise, we are the best at finding more than just a low price; we find great value!
---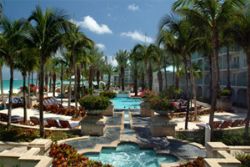 Property:
The Westin Grand Cayman Seven Mile Beach Resort & Spa
Proud Member of the World's Top Travel Associations
Trips With George is a proud member of IATAN, the World's Travel Industry Trademark; ASTA, the world's largest association of travel professionals; and Vacation.com, the nation's largest travel conglomerate, always ensuring the best prices and value. In addition Trips with George is a BBB Accredited Business.